Synchromerger™ is Synaptec's centralised solution for instrumenting power networks.
Benefitting from Synaptec's passive photonic sensing technology, Synchromerger™ gathers, processes, and streams high-quality, continuous point-on-wave (CPOW) and synchrophasor data from up to 30 measurements per 60 km / 37 miles of optical fibre. By centralising the interrogation of multiple distant measurements using passive photonic technology, the cost and latency issues associated with traditional phasor measurement unit (PMU) data networks is eliminated.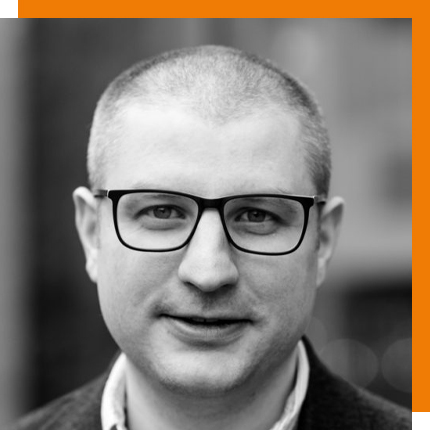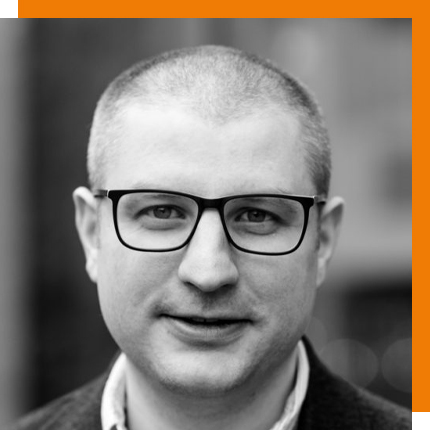 Steven Blair
Head of Power Systems Technologies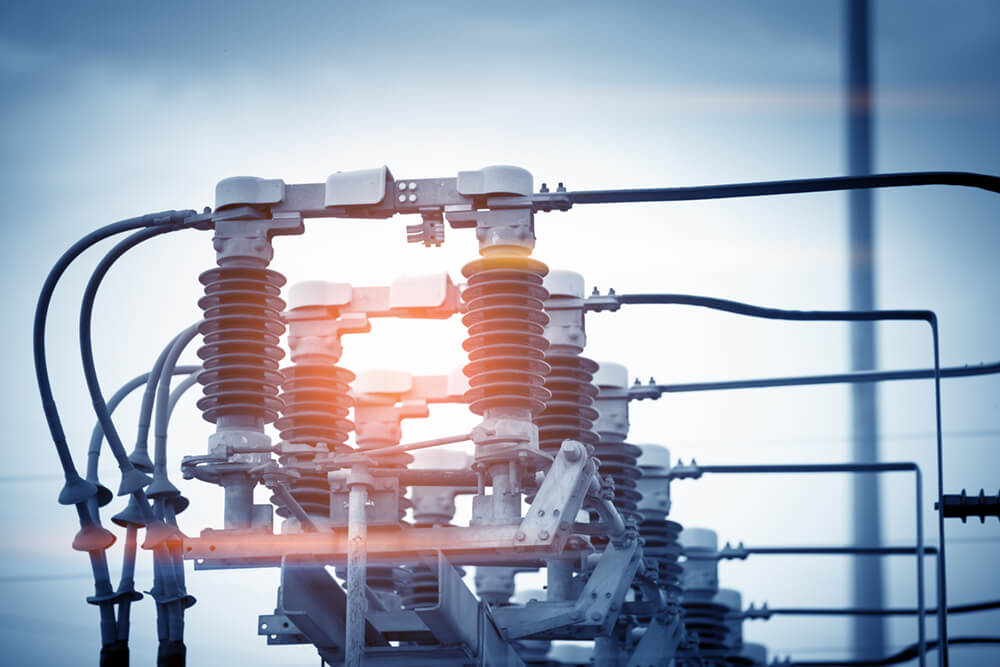 Measurement data is delivered as real-time CPOW streams and is processed in realtime into live synchrophasor and power quality information, to provide greater visibility and actionable insights anywhere on a power network. By supporting a mix of passive electrical and mechanical sensing, Synchromerger™ can also be deployed to provide precise, live monitoring of overhead lines and cable systems to support Real-Time Thermal Rating and capacity monitoring over wide areas of network.
It can be combined with Synthesis™ to automatically enable condition-based maintenance for stronger network resilience, post-event analysis, increasing visibility of remote assets, and verification of accurate network models. Synchromerger™ includes all the features and benefits of Refase™ and is fully compatible with the suite of Synaptec electrical and mechanical sensors.
Download our SynchromergerTM product brochure
Components
Learn more about our technology included in Synchromerger™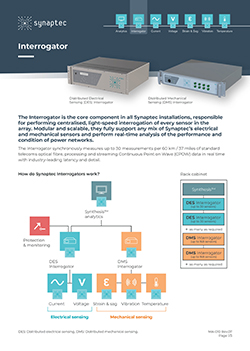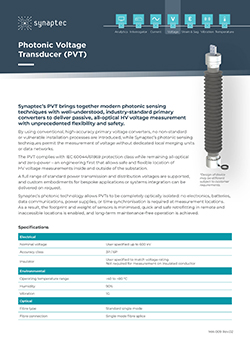 Photonic voltage transducer (PVT)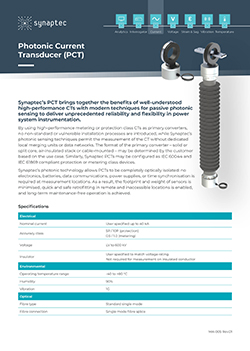 Photonic current transducer (PCT)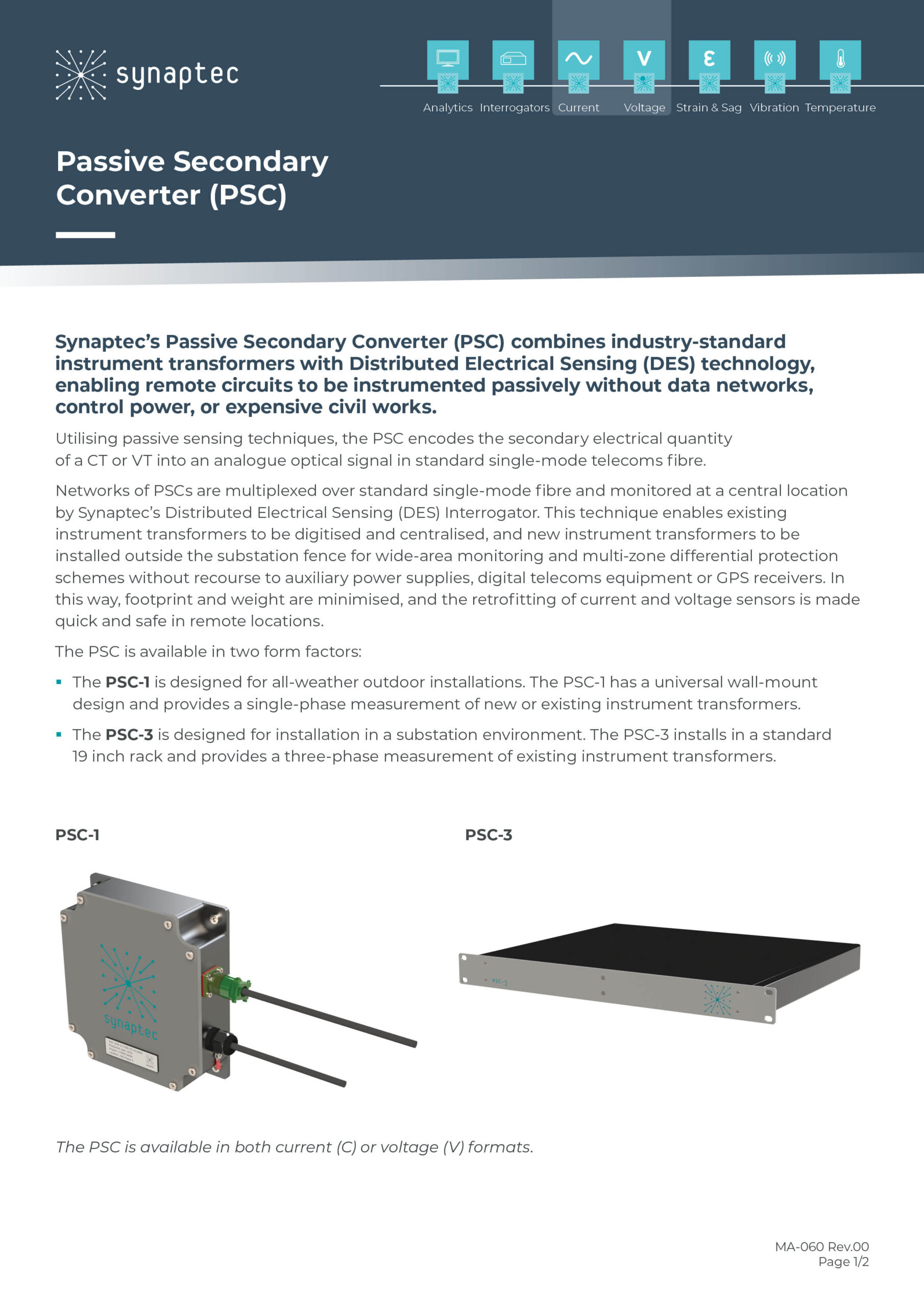 Passive Secondary Converter (PSC)
Photonic current and voltage transducer (PCVT)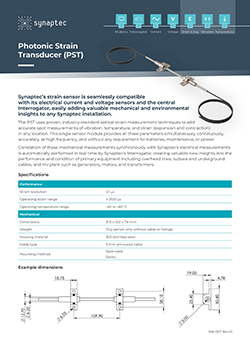 Photonic strain transducer (PST)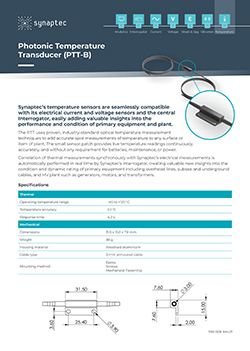 Photonic temperature transducer (PTT)
Cable condition monitoring
Wide area multi-ended differential protection
Rail infrastructure monitoring
Offshore cable connection monitoring
Distributed power quality (DPQ) monitoring
Electrical stress monitoring
Holistic offshore cable monitoring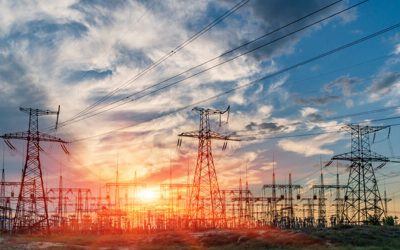 Synaptec's Primary Current Transducer (PCT) combines industry-standard current transformers (CTs) with Distributed Electrical Sensing (DES) technology, enabling remote circuits to be instrumented passively without data networks, control power, or expensive civil...
read more