Following its latest successful investment round, Glasgow-based energy tech company Synaptec has expanded its business development team with the addition of two new sales managers.
Gordon Lindsay and Tom Morley join Synaptec to support the company's increasing customer base which covers the UK and European energy network operators and the global offshore wind sector.
Most recently, Tom was working in a sales role in the wind turbine supply chain. In his new role, Tom will be focusing on developing the offshore wind and DSO market for Synaptec – a key area for development as we move closer to decarbonising the UK's energy supply. Tom said of his appointment:
"I started in engineering with an apprenticeship in electronics with the MOD. Since then I started and ran a renewables company for 8 years, I enjoyed bring new technologies to the market and working with customers to produce their own electricity and heat using solar and biomass. At Synaptec my role is to develop new client relationships in the offshore wind and DSO sectors. I joined Synaptec as I enjoy the challenge of working in fast growing young businesses."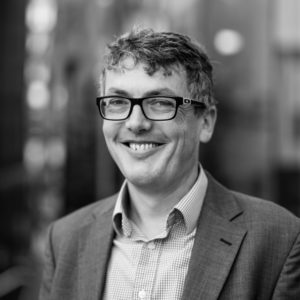 Gordon brings over 20 years' experience to his new role working with Synaptec's existing and new customers in the energy networks sector and is focused on helping network operators to understand and adopt technology which will offer better visibility and management of increasingly complex networks brought on by the energy transition.
"It is a real honour to join the team at Synaptec who can drive positive change through continual innovation and meet the changing needs of a complex market sector."
Originally a spin-out from the University of Strathclyde, Synaptec has grown into a thriving Scottish tech company which is helping Scotland secure its place on the world stage as a leader in energy technology. Head of Business Development, Saul Matthews added:
"As the UK moves towards the most cost-effective way to decarbonise it's vital that network operators and the offshore wind supply chain have knowledge of and access to technologies like ours which save thousands in capex costs. The addition of Tom and Gordon to our team enables us to reach more people at a critical time in the UK's energy sector."