Spotlight on energy tech as Science Minister visits Synaptec
06 March 2019
Minister of State for Universities, Science, Research and Innovation, Chris Skidmore, visited Synaptec's offices last week to explore how the company's distributed sensing technology is revolutionising the management of electrical power systems in the Transmission and offshore renewables sectors.
Mr Skidmore was invited to meet Synaptec – spunout only 4 years ago from the University of Strathclyde – by ORE Catapult, as a leading example of how UK Universities are directly contributing to the global energy transition by fostering disruptive technology innovation which has significant commercial impact.
Synaptec managing director, Philip Orr and head of business development, Saul Matthews, gave Mr Skidmore a demonstration of Refase™, Synaptec's first product line which saves millions by automating the response to faults in remote or inaccessible HV circuits – the highest cost in offshore wind and a growing challenge for transmission and distribution.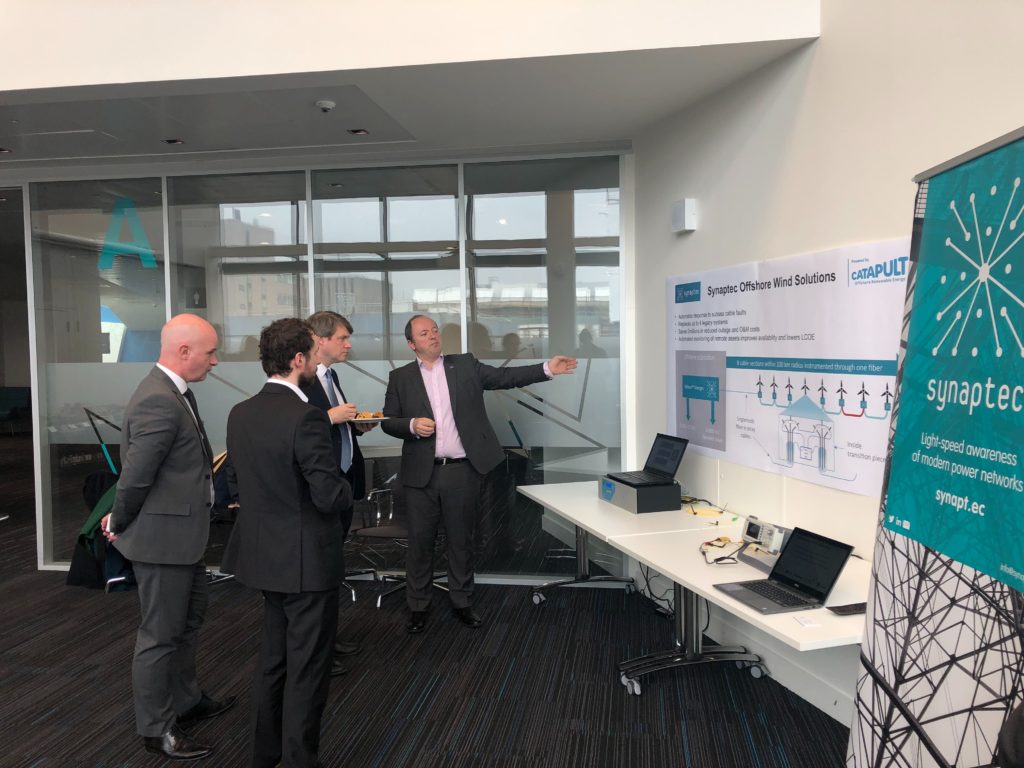 Philip Orr said: "We were able to demonstrate to Mr Skidmore the results of continuing investment into technology that will positively impact both the UK economy and provide benefit to all utility companies around the world who are dealing with the challenges of the energy transition. It's vital that spin-outs like Synaptec continue to be supported to improve the cost of energy for future generations."