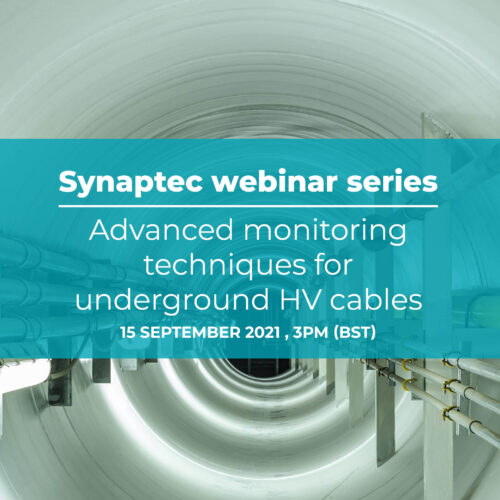 Synaptec Webinar Series: Advanced cable monitoring techniques for underground HV cables
10 August - 16 September 2021
We would be delighted for you to join us for our free webinar at 3pm (BST) on Wednesday the 15th of September 2021, where our HV cables expert, Chris Conway, will explain how Synaptec's passive sensor technology is able to provide earlier warnings of more failure modes than conventional techniques offer today.
Hosting this webinar will our Head of Business Development, Saul Matthews along with our Condition Monitoring Business Lead, Chris Conway. If you would like to get in touch ahead of the webinar, please contact Chris at chris.conway@synapt.ec who will be able to discuss your requirements, and advise on how our technology can help you.
Watch this space, as we will be releasing our white paper on 'Advanced Cable Monitoring Techniques For Earlier Failure Warning' in T&D World in September.
Panel discussion duration: 45 Minutes
10h00 New York | 15h00 London | 16h00 Paris | 16h00 Amsterdam | 16h00 Johannesburg | 19h30 New Delhi | 22h00 Singapore | 00h00 Melbourne