Careers
Synaptec is a highly innovative, multi-disciplinary engineering company based in the centre of Glasgow, Scotland.
Our mission is to be the leading developer of photonic instrumentation solutions for the power and energy industries. To keep us at the cutting-edge, we are committed to recruiting exceptional individuals and developing their abilities to the full.
We are committed to maintaining a dynamic, innovative, and creative place to work that is embedded with trust, respect, and personal freedom. Our primary goal is to meet or where possible exceed our customers' expectations, and to do this we foster an environment where people work together effectively and enjoyably to deliver outstanding results.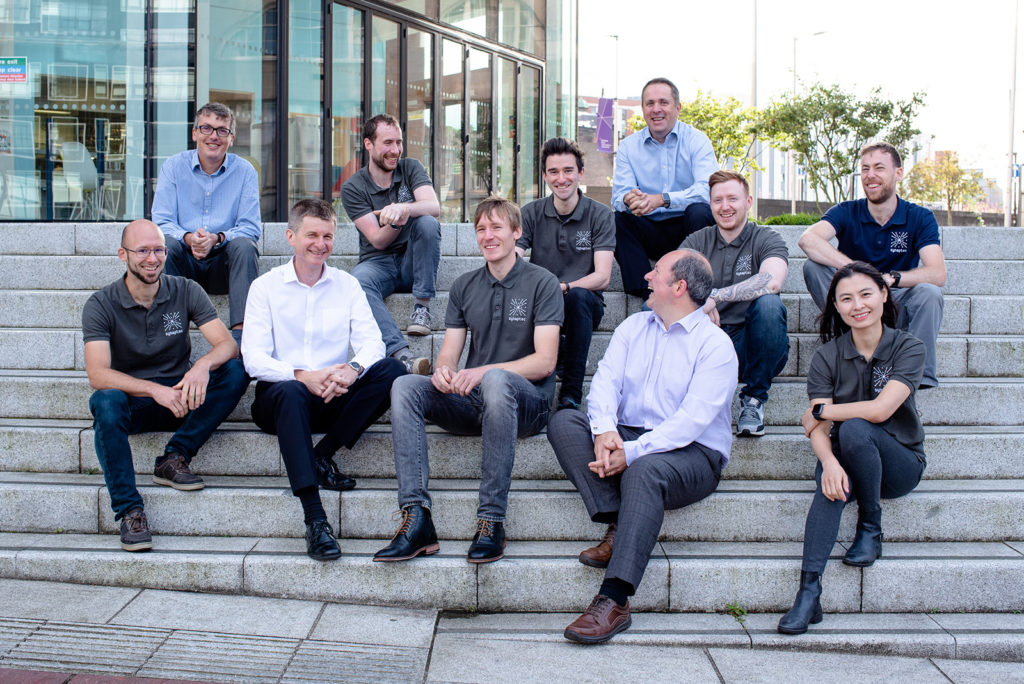 We work across a unique blend of engineering and science disciplines, including photonics, electronics, power systems, and measurement science. We develop our whole instrumentation stack from the fibre-optic transducers, through real-time embedded processing systems, to data analysis, visualisation, and decision support software. This vertically integrated approach means we know our systems inside out and can respond to our customer's requirements quickly and expertly.
We innovate constantly and patent our inventions – recognising clearly the staff that contributed as inventors – and we have won a range of awards since we were founded in 2014 in the fields of power system control, offshore wind generation, and clean energy.
Current Vacancies
Postgraduate research opportunities – Fully funded PhD
This position is a collaboration between CENSIS – Innovation Centre for Sensing, Imaging and IoT technologies, Synaptec and the University of Strathclyde.
Duration: 42 months
Mode of study: Full time
More About Us
Download Resources
Here you can find more detailed information on our passive sensing technology and its applications across different sectors.